President's Report
President's Report 3rd November 2023
Dear Members
The final council meeting of 2023 was held in Perth on 26th & 27th October.  Council said a sad farewell to the members who will be retiring at the end of this year, Mr David Gibson, Miss Kate Hampton and Mr John Watson who we are all very grateful to for their efforts during their terms on council.  We were especially sad to say farewell to the Countess De La Warr who will step down from her position of Past President also.  The Society really is indebted to her for the work she did to stabilise and develop the Society over the 12 years of her two Presidential Terms.  In 2024 we will welcome Ms Ingrid Johnson for Shetland & Orkney, Mr Martin Cummings for Northern Ireland, Mr Shearer Pitcairn and Mr Matthew Davidson for Scotland, Mrs Lara Joslin for Wales and Ms Catherine Evans, Ms Karen Hodge and Ms Debbie Barr for England.  Their 3 year term will begin on 1st January 2024. This brings council to its full complement of 17 members for the first time since numbers were reduced in 2011.  I wish them all well in their endeavours.
This was also my last meeting as President and I can't believe those two years have passed by quite so quickly.  I have learned a lot, enjoyed most of it and have been honoured to give my time and efforts for the good of our fabulous pony.  I just hope that I have made a positive difference through my term and what we all need to remember is the importance of promoting and safeguarding the Breed Standard and that we are a Breed Society and the health, welfare and purity of our breed must be paramount. We are the guardians of this precious Breed.
Council now meets from 4 – 7pm on Thursday evenings and also 9am to finish on the Friday.  This meeting had a full agenda to be worked through and we as a council ensure that all items are given the attention and consideration they deserve.  None of Council's decisions are taken lightly and all are taken with the best interests of the pony and the society and members first and foremost in our minds.
It is heartening to consistently see a good number of new members for consideration at each meeting, especially a good number of junior members.
During a discussion around members' benefits it was proposed to, going forward, only award Society Rosettes to members of the Society.  It was unanimously agreed that this would be the case as of 1st January 2025 as there was not time to implement the change in time for the 2024 show season.
At the start of the year the society amalgamated all of its existing rules in to one rule book with the intention that this would avoid confusion and duplication of information.  The first version has had some amendments but going forward the rule book will be finalised, for the following year, at the October Council meeting.  This rule book is for everyone, members, judges and exhibitors alike.
The trainee judges' scheme was once again run at the beginning of October and we look forward welcoming some new trainee judges to begin their journey in 2024.  The scheme will be run again in autumn 2024 at a venue in Scotland, still to be confirmed, with applications open in spring 2024.
Regrettably Council has had to increase the price of some of the Society's services.  These have been kept as minimal as possible yet they are necessary in order for the Society to remain sustainable in the face of rising costs. These price increases will take effect from 1st January 2024. Details of these are available on the society's website news page.  As a Charitable Company our aim is to balance our books whilst delivering on our charitable purposes so we are not setting fees in order to accrue profit.
The Society has begun using the Animal Genetics laboratory in Truro, Cornwall for DNA testing following an increasing number of issues with Wetherbys, so far this seems to have led to much improved turnaround times for results and a noticeable reduction in samples requiring new samples/retesting. The situation will be monitored as we go forward. The price will remain the same.
I would like to take this opportunity to remind everyone that as of 1st January 2024 all first foaling mares will have to have a DNA profile completed in order to register their foal.  This does not mean that the foal has to be DNA profiled it just simply means that going forward all new mares having their first foal must have their own DNA recorded on our system.  We would encourage breeders to be proactive in getting this done in order to avoid delays at busy registration periods.
The office continues to be busy and we are projecting foal registrations to be on the same level as last year if not slightly up.  Our newest staff member, Barbara, is doing a sterling job ensuring the affiliated show results are received by the office. As of last week there were only 6 shows outstanding, who have received several reminders, and only 4 affiliated shows left for 2023.  Council members have taken on to attempt to get these results submitted but we are at the mercy of the show secretaries and whether they choose to submit the results to the Society.
I am very grateful to the staff who continue to do a great job.
With the 3 Society sales now over it is good to reflect on the buoyant market and remarkable prices some of the ponies made.  I had wondered if the market would have dipped this year but was proven wrong.  Registered Shetlands continue to sell well at general sales throughout the country which also bodes well for the breed.
Unfortunately a disproportionate amount of time at the last meeting was spent on discussing the unacceptable and in some instances outrageous behaviour of exhibitors at affiliated shows, directed at other exhibitors and show officials.  Sadly we have also seen an increase in judges suffering unwarranted abuse from exhibitors and their connections, both in person and online.
The Shetland Pony Stud Book Society absolutely condemns this type of behaviour.  It brings the Society and the Breed into disrepute and there is absolutely no place for it within the Society.  If anyone feels that they are unable to conduct themselves in an appropriate manner then we would suggest that they do not attend any affiliated shows or Society events.  Conduct such as this will be dealt with severely and may lead to disciplinary action that may include the removal of Society membership.  We expect good sportsmanship from everyone whether winning or losing.
Thankfully these individuals are in the minority and the vast majority of our members conduct themselves with good manners and decorum of which I am incredibly proud.
I would like to finish by wishing everyone well especially during this recent period of adverse weather we have been experiencing.  Our thoughts are with anyone who has been affected.
Kind regards and best wishes
Roselyn Fraser
President
Shetland Pony Stud Book Society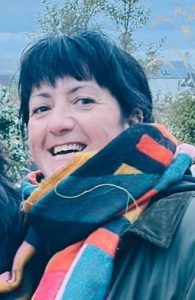 President – Mrs Roselyn Fraser